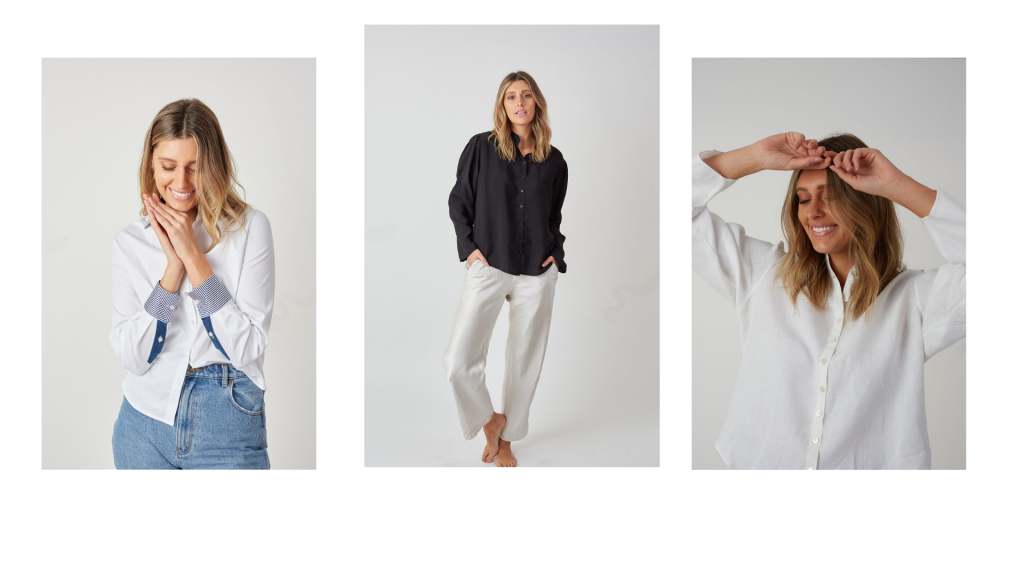 Women's Clothing Wholesale Supplier
HANNA EDWARDS is pleased to announce that we are now offering fashion boutiques and online businesses the opportunity to purchase our designer collection of shirts and blouses wholesale.
Our range of women's shirts, comprised of
business casual shirts for women
,
luxury linen shirts
and
glamorous silk blouses
, are perfect for any wardrobe. They pair effortlessly with formal tailoring through to relaxed denim separates.
Our collection, created by our founder HANNA EDWARDS, has been designed with an abiding love of classic design, an appreciation of quality and a desire to create clothing that slides into any wardrobe as the must-have capsule piece.
Wholesale Women's Clothing Supplier
Every HANNA EDWARDS
designer women's shirt
comes with an assurance of sustainability as we know where our materials are made and ensure superior construction and craftsmanship.
We work with a team of talented designers, versed in the art of tailoring, who bring the vision of each shirt to life.
Every pattern undergoes rigorous trialling before approval. We work closely with in-house fit models to ensure our four customised sizing fits true – and for a range of body shapes.
High – Quality Wholesale Women's Clothing Supplier
Production values matter to us at HANNA EDWARDS. This is why our founder Hanna Edwards oversees every stage. Before any pattern is cut, Hanna wears each sample. She assesses the fabric: does it feel good against the skin? Does it breathe in warmer temperatures?
Wash-testing is also a must. We take pride in making clothing that stands up to the rigours of daily life. Once these factors are considered, we enter production. We work with skilled craftspeople dedicated to creating quality garments.
We offer the highest quality shirts and blouses, clothing that functions as a wardrobe staple – a contemporary classic, wearable from day to night and from season to season.
Wholesale Women's Clothing Supplier
Wholesale opportunities for HANNA EDWARDS designer shirts and blouses are available upon application for retail outlets, virtual and physical, in Australia, Europe, the United States, the Middle East and Asia.
If your retail fashion business sells to women with a discerning eye and appreciation of elegance and style, why not consider an exclusive wholesale collaboration with HANNA EDWARDS.
Our team has a comprehensive understanding of fashion manufacturing and experience as distributors and suppliers of wholesale women's clothing.
To discuss your needs, place an order or make an appointment, please contact us: