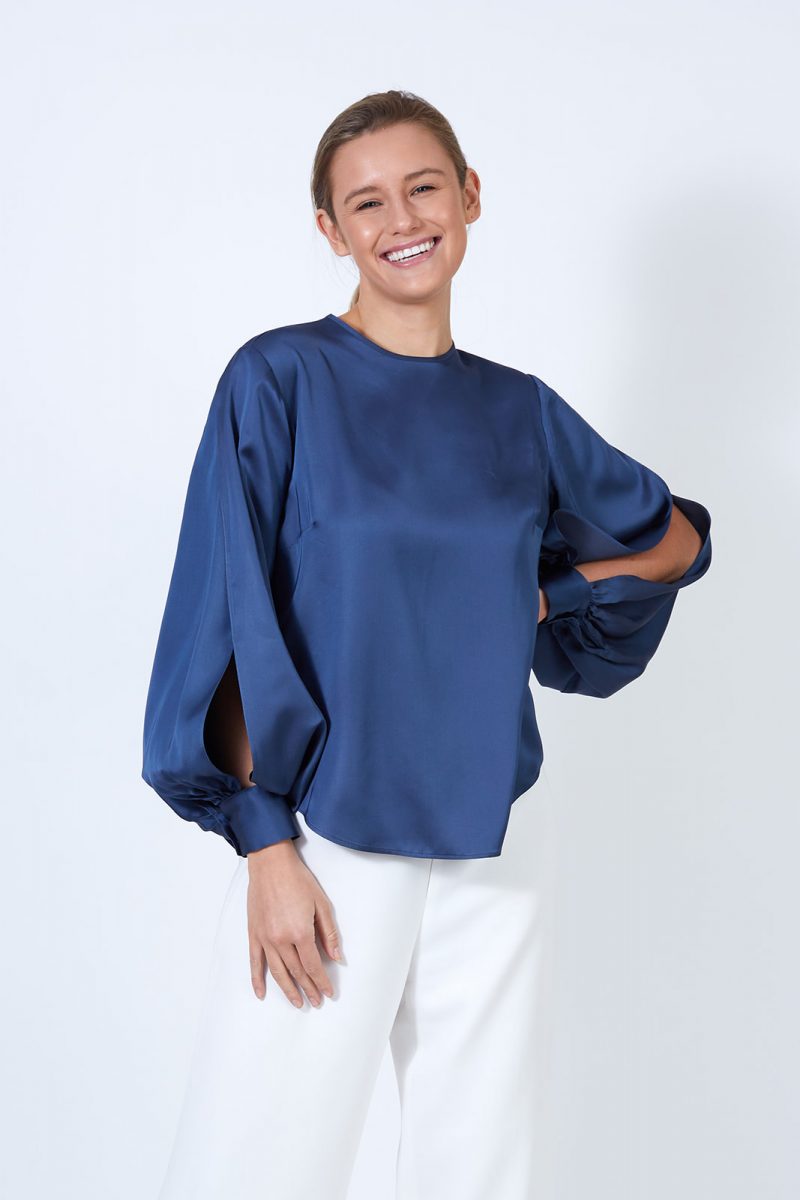 Elegant silk blouse with split sleeves in ombre blue
$370.00
This simple yet elegant blouse expresses femininity and confidence. The fabric, a medium-weight viscose with matt satin finish, provides a beautiful flow to the split sleeves. This blouse looks great when tucked into jeans or worn with classic pants or a skirt.
Shipping & Returns
You have 14 days from receiving your order to:
Create your exchange or return in your HANNA EDWARDS account
Send your purchase back to us
Receive a refund as soon as returned item has been received by us
Items must be returned to us unused with HANNA EDWARDS tags and labels still attached. Returns that do not meet our policy will be sent back to you.