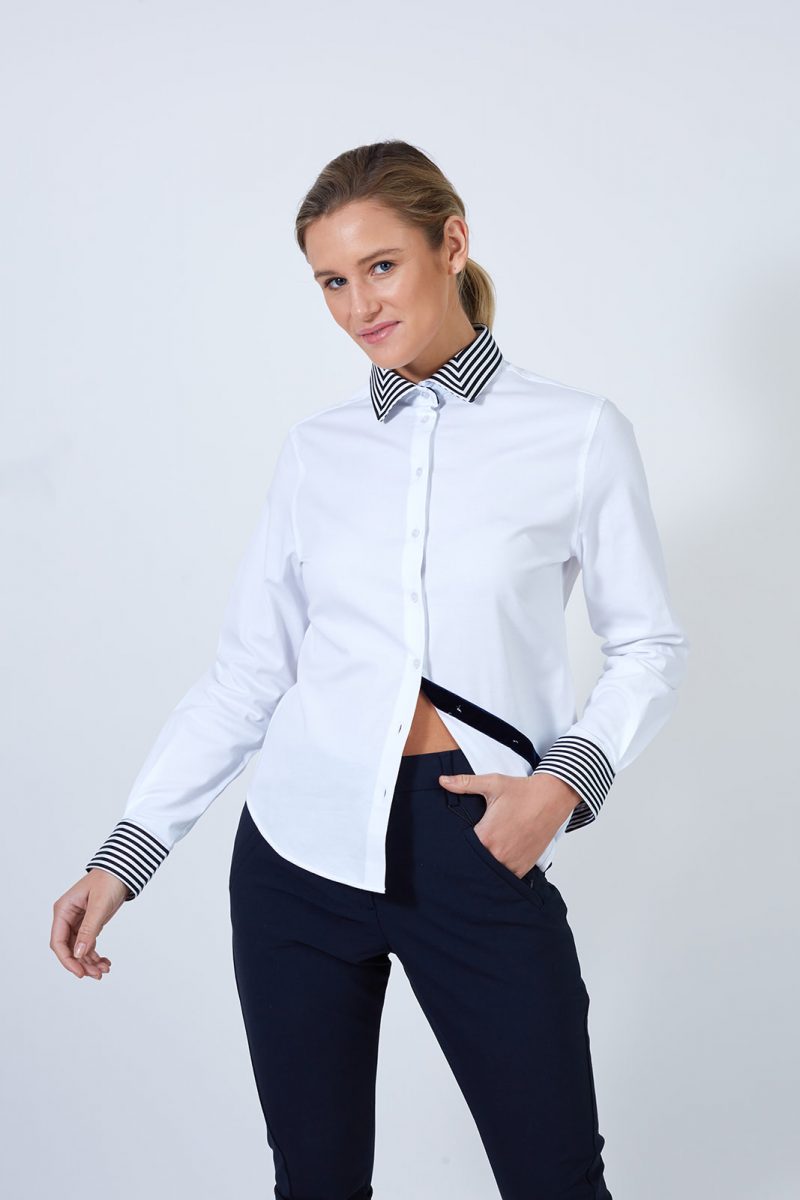 White twill shirt with conner stripes on collar and velvet details
$270.00
We've revived the classic rounded collar and cuffs in this ethically produced shirt created using cotton twill with meticulously sewn stripe details on the collar and cuffs. A navy blue French velvet finish on the top of the front placket provides the perfect statement for your look. Wear it with jeans when you're chilling out or with pencil skirt for a more sophisticated look.
Shipping & Returns
You have 14 days from receiving your order to:
Create your exchange or return in your HANNA EDWARDS account
Send your purchase back to us
Receive a refund as soon as returned item has been received by us
Items must be returned to us unused with HANNA EDWARDS tags and labels still attached. Returns that do not meet our policy will be sent back to you.