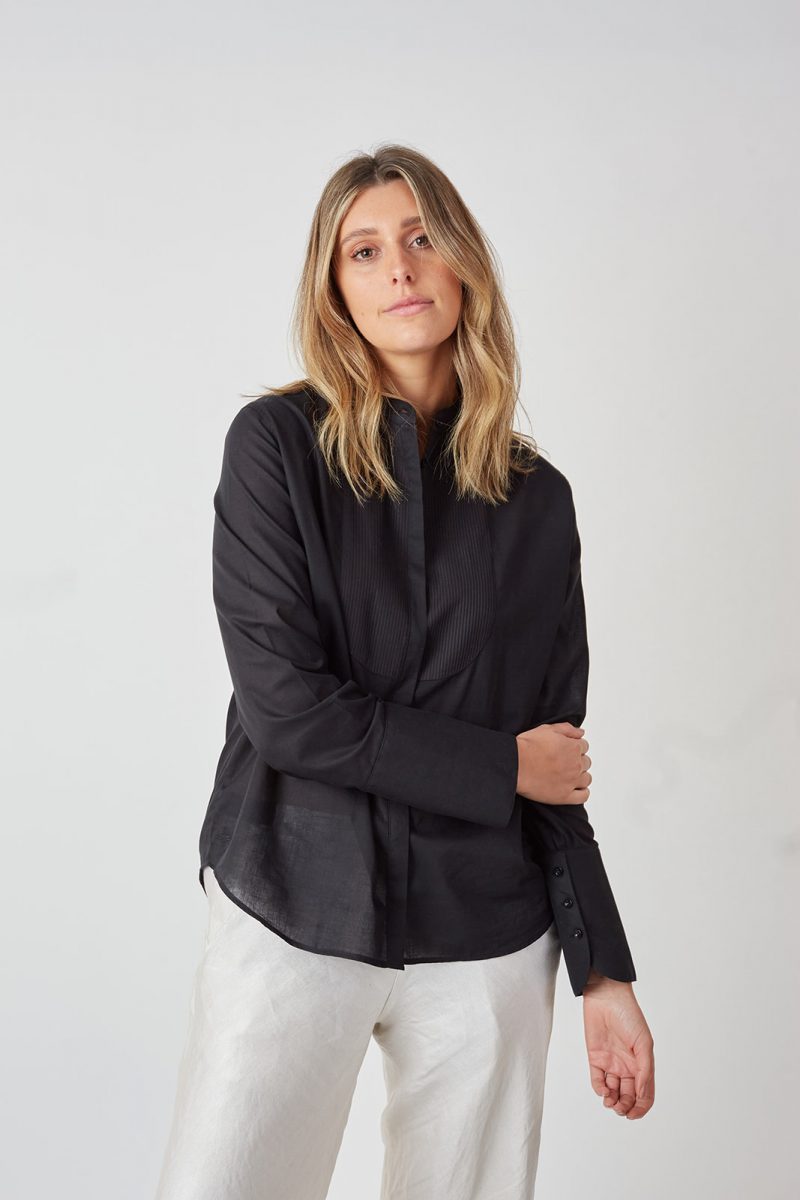 Favourite tuxedo shirt in black
$240.00
This relaxed tuxedo is all about a gorgeous look that is as effortless as possible. Made from fine cotton that feels light and soft on your skin, this shirt doesn't require an undergarment of any kind to be worn beneath. The large pleated cuffs give a touch of sophistication and glamour. Wear it under a jacket for a timeless look.
Shipping & Returns
You have 14 days from receiving your order to:
Create your exchange or return in your HANNA EDWARDS account
Send your purchase back to us
Receive a refund as soon as returned item has been received by us
Items must be returned to us unused with HANNA EDWARDS tags and labels still attached. Returns that do not meet our policy will be sent back to you.