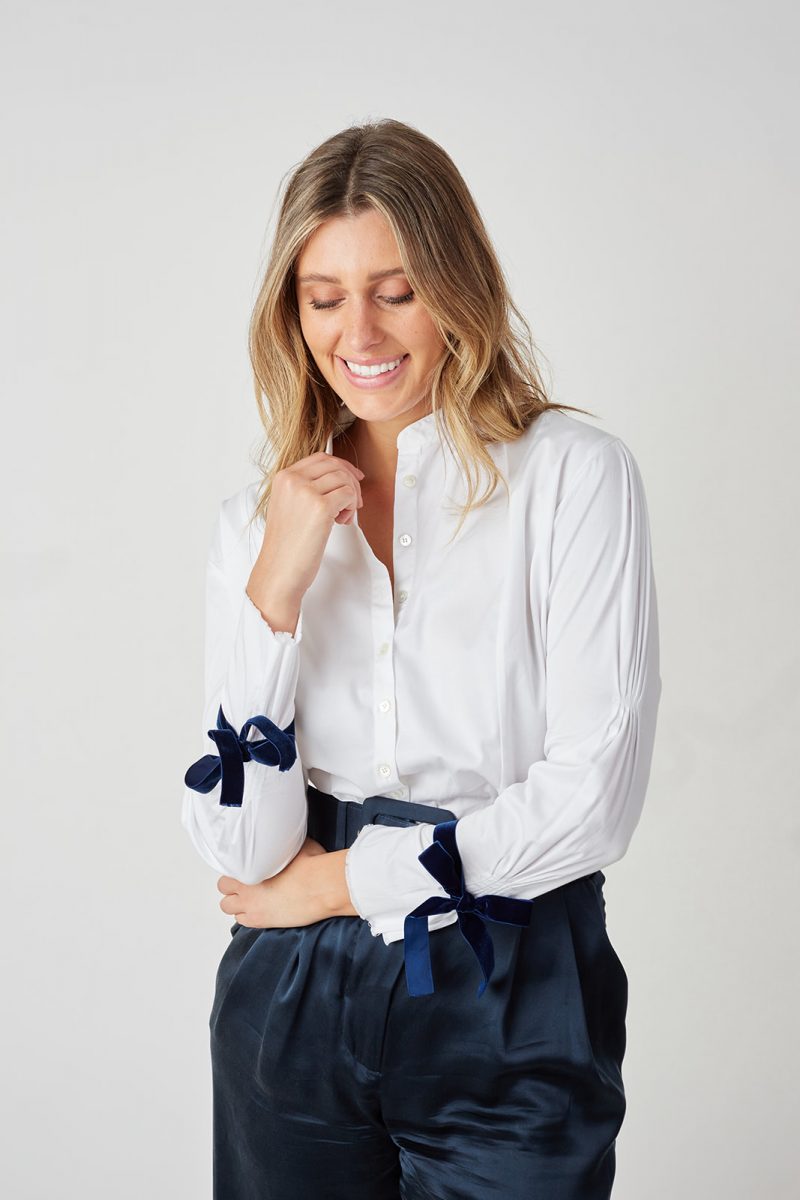 Hanna's signature pleated-sleeve shirt with velvet ribbon detail in off-white
$300.00
This beautifully crafted, classic piece comes with a modern twist. A high quality cotton with satin weaving gives this shirt a soft and luxurious feel, and a slight stretch to it allowing a greater freedom of motion and durability.
Shipping & Returns
You have 14 days from receiving your order to:
Create your exchange or return in your HANNA EDWARDS account
Send your purchase back to us
Receive a refund as soon as returned item has been received by us
Items must be returned to us unused with HANNA EDWARDS tags and labels still attached. Returns that do not meet our policy will be sent back to you.