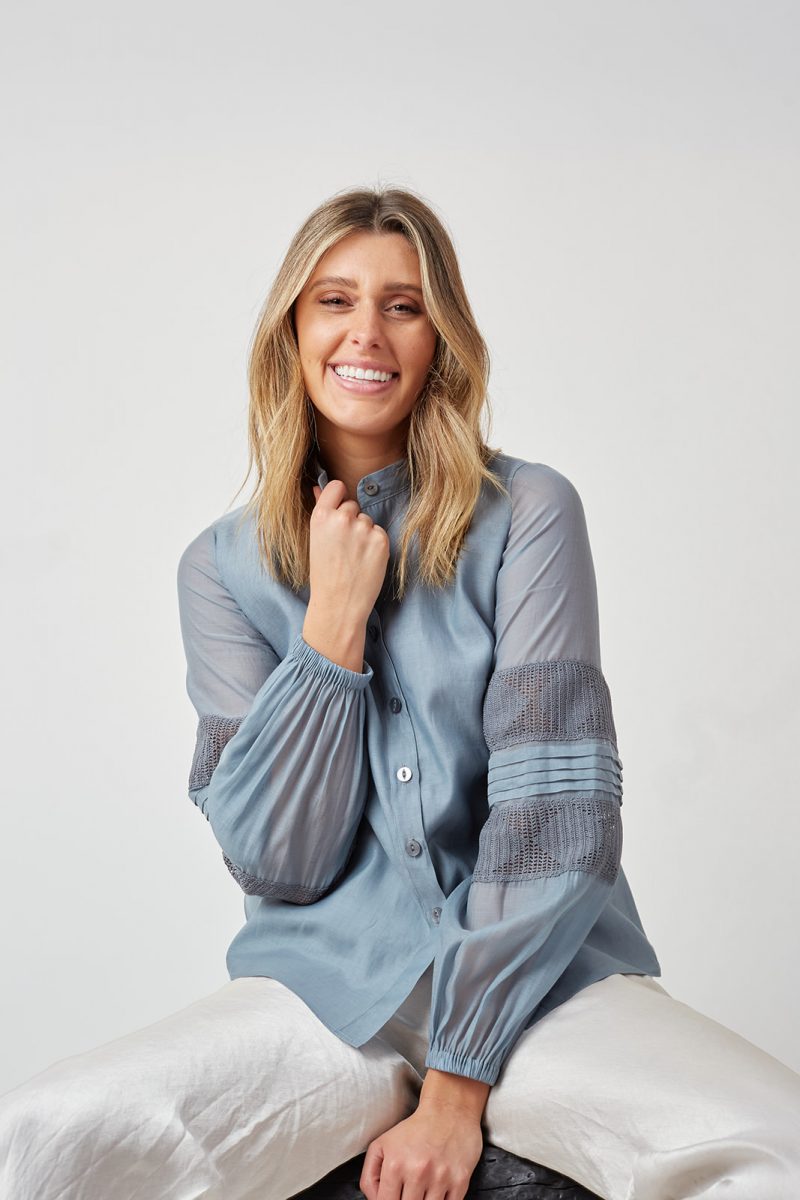 Hanna's limited-edition batiste and silk blend shirt with hand-crocheted lace in blue
$600.00
This handcrafted garment is the epitome of style and individuality. And because it's been produced in such limited quantities, you won't see it on anyone else. Made of a lightweight, breathable batiste and silk blend fabric, it has a double-layer front and is perfect for spring and summer. This shirt is embellished with delicate lacework on the sleeves that has been crocheted and hand sewn at the end of the production to provide a seamless look.
Shipping & Returns
You have 14 days from receiving your order to:
Create your exchange or return in your HANNA EDWARDS account
Send your purchase back to us
Receive a refund as soon as returned item has been received by us
Items must be returned to us unused with HANNA EDWARDS tags and labels still attached. Returns that do not meet our policy will be sent back to you.